Phone: 800-377-5222 Ext. 7711
Email: helpdesk@luzerne.edu
Location: LCCC Main Campus, Nanticoke - Building 14 Room 106
Hours: Monday thru Friday, 7am - 7pm, Saturday 8am - Noon
LCCC's Technology Help Desk provides a single point of contact for students, faculty, and staff to get timely help with their technology needs. We offer friendly and efficient support via telephone, email, and the web for problems and questions about LCCC's student and faculty email, wireless internet access, and technology equipment including video conferencing.
We also arrange onsite technical support and other services provided by Information Technology, including support for classrooms, labs, and office computer equipment and software, as well as for the college network and website.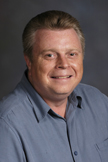 Jerry
Wilk
Director of Service Desk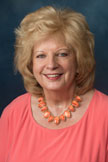 Sandra Cumberland
Technology Support Technician
Computer Lab Hours:
Bld 14, Rm 113: M-F 7am-7pm
Bld 10, Rm 115: M-F 8am-5pm
Technology Resources

Student ID

Student Account Usernames & Passwords
Student Email and Network Account (to log into a lab PC)
Self Service
Blackboard LearnMicrosoft Developers Network Academic Alliance (MSDNAA) Wireless NetworkMeeting SpaceHand held device setupMyMathLab Access Code
---
Video Tutorials

How to Create an LCCC
Student Email and Student Self Service Account

Basic Email
Etiquette


How to Send an Email with an Attachment


How to Manage and Delete Emails


How to log in and view your classes Blackboard Learn


How to Change Your Password on Blackboard Learn


How to Submit an Assignment on Blackboard Learn


How to Check Your Grades on Blackboard Learn


How to Log In and View Your Schedule on Student Self Service


How to View Your Grades on the Student Self Service
---